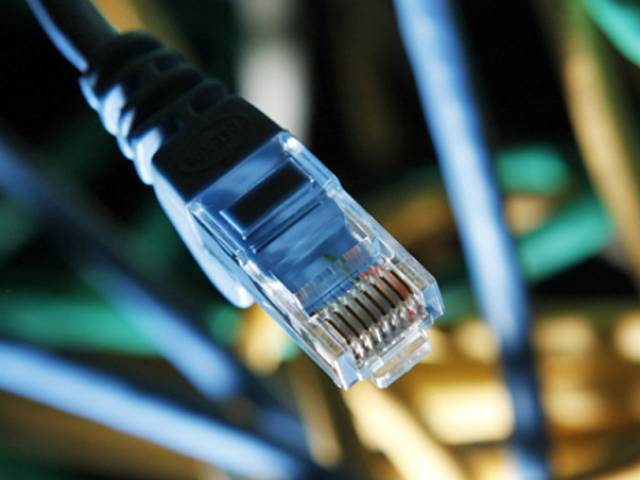 E-banking shows rapid growth in the second quarter
CARACHI:

The use of electronic banking (e-banking) in Pakistan continued to grow as it recorded a growth of 10.7% in volume and 22.8% in value of transactions during the second quarter (October -December) of the 2021-22 financial year over a quarter – on a quarterly basis.
In its second quarterly payment systems report for the financial year 2021-22 released on Friday, the State Bank of Pakistan (SBP) reported that an encouraging picture of digital banking adoption was seen in the country. .
"Online banking includes transactions conducted through electronic channels, including real-time online branches, ATMs, mobile banking, Internet banking, call center banking, points point of sale (POS) and e-commerce," the SBP said in a statement.
"The growth of online banking transactions is much stronger than that of paper-based transactions, although the value of transactions is higher in the case of the latter."
The volume and value of paper transactions increased by 3.4% and 12.2% respectively.
While the volume of online banking transactions is almost four times higher at 400 million than paper-based transactions at 101.4 million, the transaction value of the former stands at 33.4 trillion rupees against 41.6 trillion rupees for paper-based transactions, the SBP said.
Overall online banking growth included the expansion of mobile and online banking with double-digit increases in transaction value and volume in the second quarter of FY22.
The number of mobile banking transactions was 94 million, while their value reached Rs 2.2 trillion, resulting in growth of 18.8% and 35.4% respectively on a quarterly basis.
At the same time, the number of mobile banking users increased by 5% quarter-on-quarter, reaching a total of 11.9 million customers.
Internet banking users reached 6.9 million, carrying out 33.8 million transactions, amounting to Rs 2.4 trillion, resulting in a strong growth of 13.9% in terms of volume and a 28% increase in value compared to the previous quarter.
The recovery has continued in the retail sector, which has increasingly embraced digital payments. During the quarter under review, a total of 31.4 million transactions worth Rs 178.1 billion were processed through 92,153 POS terminals.
Published in The Express Tribune, April 16and2022.
To like Business on Facebook, to follow @TribuneBiz on Twitter to stay informed and join the conversation.