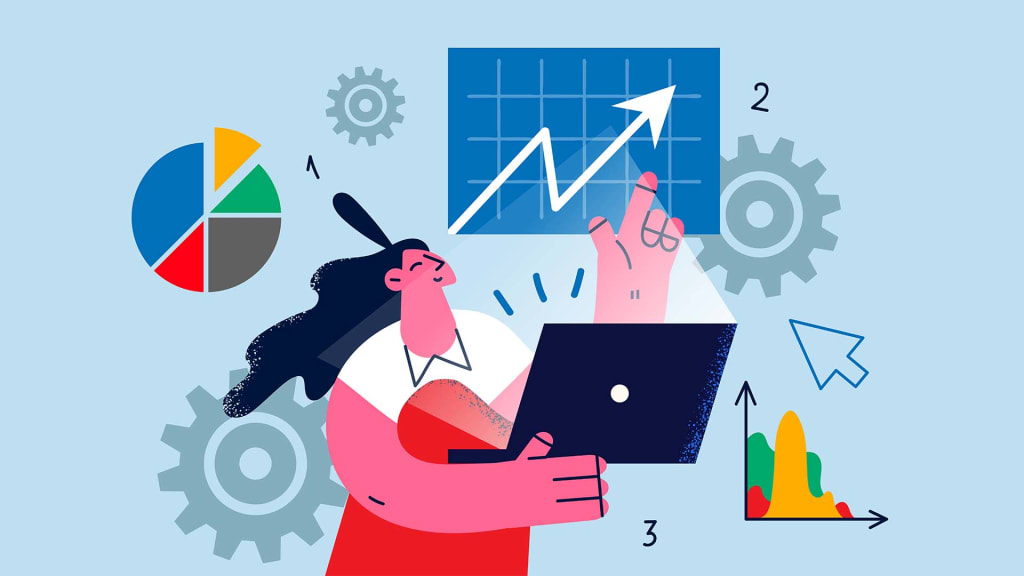 3 Effective Ecommerce Strategies To Consider For 2022
A robust e-commerce ecosystem has become an integral strategy to deploy for all retail businesses. Whether it's small local businesses down the street or multinational conglomerates, making sure you provide as many buying options as possible to customers is critical.
Thanks to a thriving e-commerce market, brands can reach their customers around the world, 24 hours a day, 7 days a week, and with low maintenance costs. However, with this comes increased competition and a critical need for logistics for delivery and returns. Most importantly, brands need to ensure that whatever path they take, they cultivate a healthy e-commerce ecosystem.
This year, the value of the global e-commerce market has climbed to $ 4.921 billion, as an estimated 230.5 million Americans are online shoppers and have browsed products, compared prices and purchased products. goods online at least once. This positions the United States as one of the major e-commerce markets in the world. Despite this, a recent study found that 80% of small businesses in America are not taking full advantage of digital tools. This leaves a huge void in the ecommerce ecosystem that businesses can learn to develop and ensure their continued viability.
So how can businesses grow this ecommerce ecosystem and be sure to reach every possible customer? There are three key options that brands can consider, while the approach they take will largely depend on their digital maturity.
Golden Direct to the consumer
This exclusively encompasses a brand's own e-commerce platform, providing a Direct-to-Consumer Approach (DTC) for a brand and allowing a direct line to customers. This approach gives the brand full control over its own e-commerce but does not take into consideration other potentially interesting channels, whether online or offline.
However, many buyers are more tempted to buy direct from brands and retailers they trust to ensure product authenticity and customer warranty. Direct contact also provides brands with the data they need to uncover new customer information. DTC initiatives can also help innovate and support digital transformation, improving overall business speed and agility. We often see a trend here where some brands are trying to go completely to DTC without any other ecommerce options.
This strategy, however, is not without its drawbacks, as many brands quickly realize that they are missing out on a large chunk of channel sales and in turn losing potential customers. Shipping and logistics costs also have to be absorbed by the brand, which in some cases may prove to be less profitable. Nonetheless, DTC is a popular route for brands today, depending on their priorities.
Retailers only
A second option is to work exclusively with retailers or indirect channels to enable an e-commerce landscape, thereby eliminating the brand's own DTC approach. The downside is that this leaves a brand without a direct line to its customers, which runs the risk of incomplete data and information. A retail-only approach gives the brand a limited opportunity to improve the user journey or make changes to product presentation or customer discounts.
However, this approach is ideal for brands that are just starting out and have low brand awareness. It is also a popular alternative for those who are not ready to invest in building their own e-commerce channel.
Omnichannel is king
Omnichannel (a combination of the two above) is the most effective way to ensure a robust ecommerce ecosystem for any brand and business. This strategy combines the strength of D2C and a retailer or indirect channel only approach. Above all, this will ensure that you serve the customer and offer them the most convenient buying options for them rather than losing a customer to a competitor or having no information on the purchase journey. .
Many buyers visit branded sites to learn more about the product, but they often prefer to purchase the product from a retailer they have an account with, or maybe even a subscription such as Amazon Prime.
Imagine that a potential customer visits your brand's website but is not presented with buying options beyond the brand's own e-commerce storefront. Whether they are alternative online retailers or even local brick-and-mortar stores to choose from, the consumer often prefers having the option of making their purchase elsewhere. Without this option and preferring to make a purchase from a trusted source, the buyer will then leave the website, meaning the brand will not know what happened next. Has the customer chosen to purchase the product from their preferred retailer? Or, alternatively, did they decide to buy a competitor's product instead? The brand is no better off, and this break in the customer journey is the source of frustration for both brands and consumers.
Not offering multiple channel options often means that a brand is missing both sales and valuable information about where their customers like to shop. Many brands shy away from going fully omnichannel because they fear potential conflict between channels, whether it's their own channels or retail partners. However, rather than causing a channel conflict, adopting an omnichannel strategy is mutually beneficial for brands, business partners and customers. An omnichannel strategy eases the customer's journey from one touchpoint to another, ensuring they make their purchase from the channel that's most convenient for them. And isn't that what it is?
Overall, in today's retail landscape, brands need to focus less on the best channel and look more at how those channels work together. Consumers want to be able to purchase products in the most convenient way. They aren't interested in how each channel performs or how it benefits and harms the brand. After the current peak in e-commerce sales and the continued growth predicted for 2022, there has never been a more important time to implement a successful e-commerce ecosystem and there are enough technologies to make this omnichannel commerce possible. .
There are pros and cons to every e-commerce approach, but I think the future lies in a streamlined omnichannel system that combines the best attributes of e-commerce and retail, thus ending the debate "who is. the best ". While some avenues are suitable for brands at different stages of their digital maturity, adopting an omnichannel strategy is a hallmark of fully developed and forward-thinking organizations.